Let us run your Fundraising Raffle and/or Silent Auction
Setting up a fundraising event can be very stressful and time consuming. Why put extra time and effort into setting up raffles/silent auctions and acquiring prizes and memorabilia?
ArmChair Quarterback Authentics can handle part of, or your entire Raffle and/or Silent Auction.
Choose authentic autographed collectibles from ArmChair Quarterback Authentics at absolutely no risk and no hassles for you or your organization.
Enjoy the benefits of our expertise and relationships with professional athletes.
Want just a few items? We also offer items on consignment. Also no risk, pay for only what sells, return the rest.
Frequently Asked Questions:
What is our cost?
There is no cost. Once your event is finished, you keep the difference between your selling (winning bid) price and our price to you for those items that sold. Any unsold items, as long as they are in undamaged condition, may be returned and payment will be made with corporate check.
What price advantage can ArmChair QB offer?
Because of our close relationships with wholesalers and athletes, we offer low, competitive prices with low starting bids so your charity earns more money. Our autographed items are always guaranteed authentic, so there's no worry about the value of auction items.
What are some other advantages to using ArmChair QB for my charity event?
We offer on site service. We will run your charity auction or raffle from beginning to end, setup to breakdown. Our selection is one of the best around. We can make you a custom proposal based on your budget, sports teams in your area, and number of items you want. We can recommend for live and silent auctions. Since we have done many charity events in the past, we can even recommend top charity sellers at all different price levels.
Can our auction be run by ArmChair QB?
Yes, an ArmChair QB representative will be on location to set up, monitor and assist customers and guests of the event with questions as well as break down the auction post event.
Will ArmChair QB make donations to my event?
Due to the large number of requests we receive for donatations each year, we use a consignment system. This system benefits charities because it gives them the opportunity to auction numerous items, making a margin on each, rather than simply receiving a single item donated outright. (Please understand that while we would love to donate to every cause, it would be impossible for us to fulfill all requests for donations.)
Please have the following information ready when you contact us:

+Your phone number/email address,
+Date, time and place of the event,
+Approximate number of items desired,
+Date you need to have items in hand
For more information contact us:
or
508-838-6030
Kyle R. Van De Giesen; United States Marine Corps
April 14, 1980-October 26, 2009
Our Hearts go out to the family of Kyle R. VanDeGiesen. Kyle is a soldier, a son, a brother, a husband, a father and truly a great friend. Having the opputunity to grow up with Kyle as a friend helped me to become the person that I am today. He will never be forgotten.
Congratulations to John Sullivan of North Attleboro on winning the raffle for the Randy Moss Autographed NFL Football. John is planning on auctioning off the football and plans to donate the money raised as a result as well. Thank you to Ryan Van De Giesen for pulling the winning ticket as well.
In total, $5100.00 was raised for the Capt. Kyle R. Van De Giesen Memorial Fund. Thank you to everyone who helped to make this fundraiser a HUGE success!
(And ironically, John is also a former # 12 for Big Red Football, Thanks Mark Vandette for drawing attention to that.)
To continue to help support Kyle's Memorial Fund you can send checks/money orders to:
Captain Kyle R. VanDeGiesen Memorial Fund
c/o Bristol County Savings Bank
96 Commonwealth Ave.
North Attleboro, MA 02760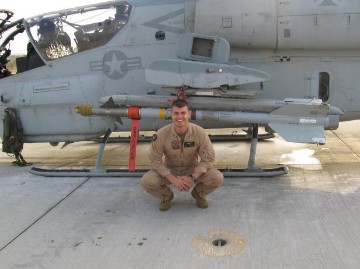 Affiliated Charitable and Assistance Funds:
Mark Vandette Charitable Fund
Captain
Kyle R. VanDeGiesen Memorial Fund