Notre Dame Game-Used jersey autographed by Head Coach Brian Kelly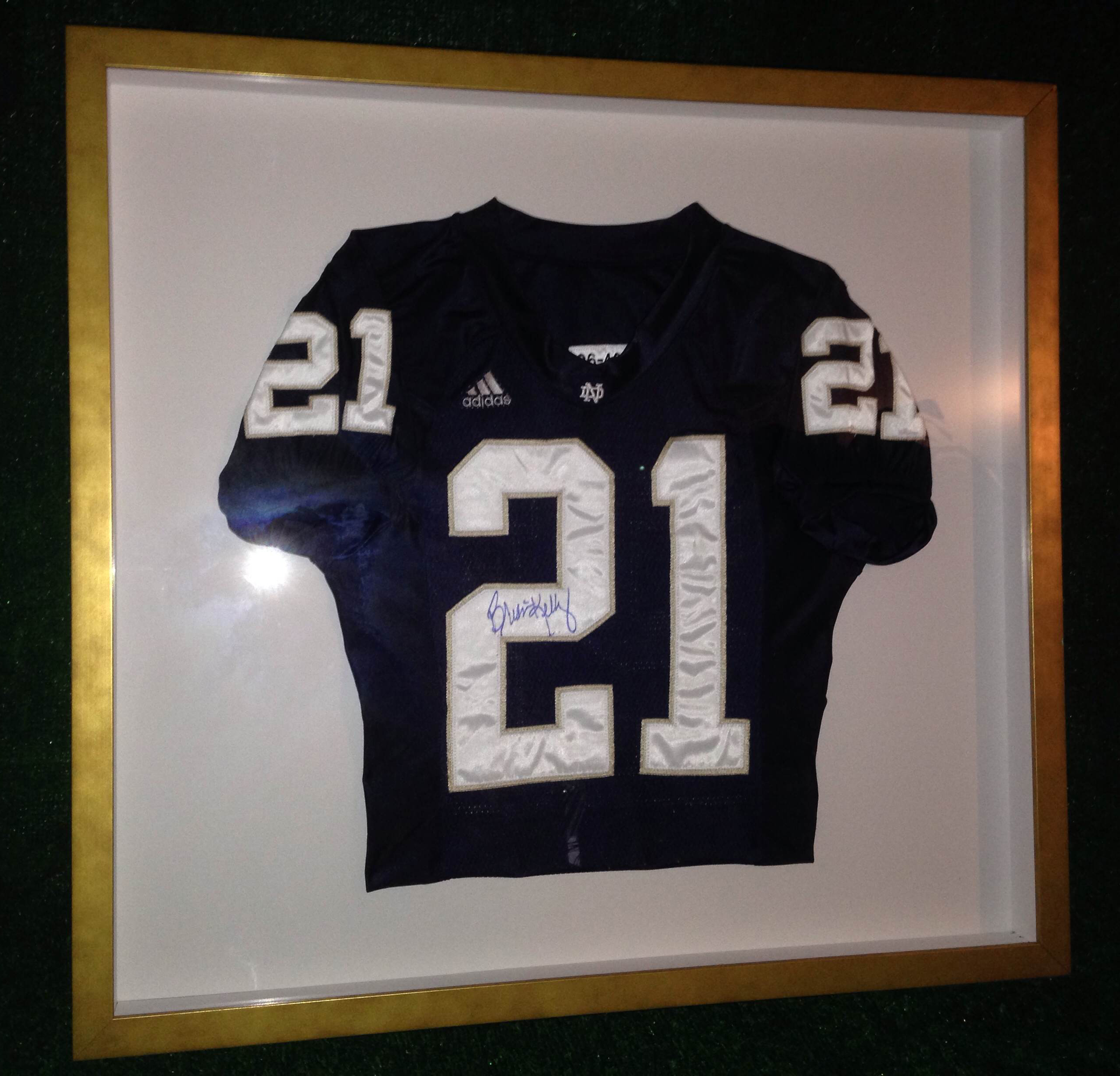 $ 499.00 USD
We have for sale (1) Framed Notre Dame Fighting Irish Game Used Jersey signed by Head Coach Brian Kelly. Jersey is #21 and was worn in 2006 by Freshman WR Barry Gallup Jr. of Wellesley, MA. Jersey is direct from Brian Kelly who is from Everett, MA.

Kelly donated the piece to a charitable event last year where it was purchased and has been since sold to us. If you notice, Kelly actually signed the jersey twice, once in gold on the top right shoulder however it was hard to see so he then signed the #2 in bold blue sharpie.

Frame size is 33"x31"x2"band there are 2 minor spots where the frame had been chipped but we've since repaired.
Certificate of Authenticity from: ArmChair Quarterbak
**FREE Shipping**